"A people's art is the genesis of their freedom."
— Claudia Jones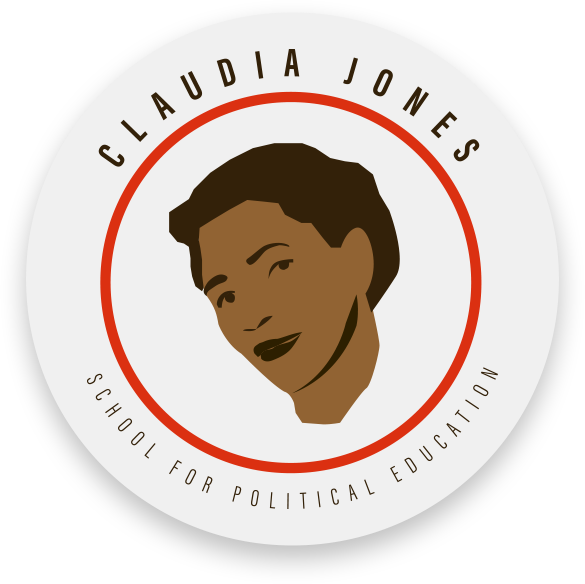 About Us
The Claudia Jones School for Political Education (CJSPE) is a popular education organization committed to enhancing the political and class consciousness of the Washington, DC metropolitan community, where over three quarters of a million people are denied the rights of full U.S. citizenship. Residents confront unemployment, homelessness, racism, police brutality, sexism, and young people of color are denied equality of educational opportunities. Furthermore, the rights of immigrants are continually under attack and because of limited control over their own communities and residents are victims of a combination of local, national and international policies.
---
The Claudia Jones School for Political Education follows the lineage of school's of Marxist and other radical thought such as the Jefferson School of Social Science (in Harlem, NY) and the Abraham Lincoln School for Social Science (in Chicago, IL) where it creates opportunities for the community to explore ideas of Black feminism, Marxism, labor studies, history, international solidarity and more. The Claudia Jones School organizes forums around these ideas and collective spaces for working and oppressed people to learn from each other and their experiences. The School is consistently on the side of the oppressed and the working class, which we believe will lead our society to a substantial shift in its political, economic and social system. We are committed to exposing the untenability of the contradictions of an advanced capitalist country where nearly 50 million of its inhabitants suffer from hunger.
---
The Claudia Jones School stands in solidarity with all struggles for justice and peace around the world. The School is a place for ideas to take shape and turn into movements against exploitation, racism, sexism, xenophobia, and discrimination.